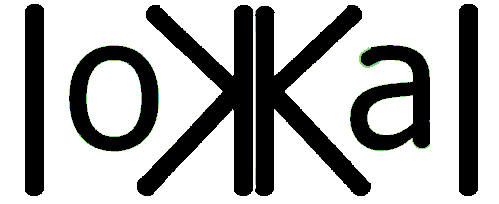 GooFaceTrip.com – Lokkal – Local Internet
Lokkal combines aspects of Google, Facebook, Trip Advisor and more. It is a searchable, geographically-specific, online network (emphasizing pages, not personal profiles), with a comprehensive event calendar for each town and city.
Lokkal is like:
Google, in that it is searchable;
Facebook, in that you can make pages and network;
Trip Advisor, in that it is a geographically specific (local) directory.
Lokkal is different than:
Google, because it works for local search, you find what you are looking for;
Facebook, because it is searchable, fans get your posts free and you don't need a network, because the whole city is your network;
Trip Advisor, because you make your page/listing and 1000s more categories exist (classes, health, motorcycles...)
Go to Lokkal. Register in your town or city. Make a page. Choose tags for that page. Then, when anyone (registered or not) searches your town or city for any of the tags you have chosen, your page appears in the search results.
When a registered user likes your page, then they receive your posts, without your having to pay to promote your posts, just like Facebook used to be.
Lokkal is the business, cultural, social network for everything local. It is an interactive community guide, a local internet channel, digitally representing the life of the community.
Lokkal democratizes media, putting the power of digital communication within reach of community members.
There is local TV.
There is local radio.
There are local newspapers.
Now there is local internet.
****
Find, Network, Publish, Attend
Find
Local Search
Lokkal is searchable. Click on the icons in the header and go to our thematic search menus. Click on the "food" icon, then on "Restaurants" and get a list of links to all restaurants that have Lokkal pages in that locale. Find more search terms under the "all" icon in the header. (Or use the search bar.) You do not need to register to search.
Local search on Google does not work. When you search "restaurants San Miguel de Allende" you want restaurants in San Miguel de Allende, not aggregators like Trip Advisor and Fodors, not articles from the NY Times. If you wanted Trip Advisor, then you would go to Trip Advisor.
When you search "restaurants San Miguel de Allende" on the first page of Google (results 1-10) only 1 out of 10 of the search results are actually restaurants. The same goes for Google's second page (results 11-20), and most people don't even know that there is a second page of Google, let alone take the time to visit it.
Visit any Lokkal site, click on restaurants and that's what you get, restaurants. Or refine your search: search restaurants, chinese, delivery. When your violin breaks in Kiev can you Google "luthier Kiev"? No. Can you Google "Park Slope milkshake"? No, again. On Lokkal go to a city site, click on milkshakes and you will find every page that has chosen that term as a tag.
A search algorithm cannot work as well as community crowd sourcing.
Thank you, Google technicians, but we will present our own community to the world.
Facebook is not searchable. You have to know how to spell the name of the business you are looking for (and maybe be in the same city as it) in order to find it. On Lokkal you can search and find all the restaurants or art galleries or shoe stores or chocolate shops... listed in any Lokkal town or city (without joining or registering.) Lokkal is the digital mall. You'll find things you never knew were there... or here.
Trip Advisor is very restricted in its categories, not listing massages, dentists, animal welfare or thousands of other categories.
Search is an old technology. Search is work. People want to find, not search.
Network
Like- stay in touch
On Lokkal when you like a page you receive its posts, just like Facebook used to be, but is no more. What is important to you comes right to your activity page (newsfeed): what's on special, who is playing... every new post from every page you've liked. On Lokkal you will not like a page unless you want to receive information posted by the owner of that page.
Likes are meaningless on Facebook; they are just a pat on the back. Once upon a time when you liked a Facebook page you received all the messages posted on that page, but not anymore. Now the owner of that page must pay to reach people who have liked their page (unless they have been in recent communication.)
An article in Forbes, "Facebook Pages Are a Bad Investment for Small Businesses" (2013) states "we were shocked, shocked, to see that not all the users that liked our page were seeing our posts... only 1% to 5% of the people that liked our page saw our posts." Today that number is 0%. (http://www.forbes.com/sites/elandekel/2013/01/22/facebook-pages-are-a-bad-investment-for-small-businesses/#dc609ef42594)
Now on Facebook you can "follow" a page to receive its posts.
Facebook is exclusive. Lokkal is inclusive. On Lokkal you can join and make a network, but you do not have to join or make a network. Increasingly FB wants you to pay for things that were free: like communicating with people who have liked your page. Social networking is super-important for businesses today. The cost of social networking on Facebook is prohibitive. Lokkal is free, abundant.
When you want your friends and family to know, use Facebook.
When you want everyone to know, use Lokkal.
Publish
Create pages- be found
Making a page on Lokkal is very simple, just copy and paste, and there are design options, and it's free. Updating your Lokkal page takes only seconds, and everyone who has liked your page receives your updates. Choose the tags (keywords) you want and your page appears in the results when someone searches for those tags.
Lokkal goes beyond websites. Website are like vinyl records: they give better sound, but in most circumstances they are impossible to use. You need a webmaster to update them. On Lokkal building and updating pages is as simple as copy/paste. With five walls (Facebook has only one) your design options are many.
Websites are like museum exhibit, behind glass, static. They never change, so why would anyone visit twice. On Lokkal you can have a dynamic web presence that people can actually find.
All Lokkal pages in a city have the same continent, country, and city code. Businesses in a city will refer clients to their Lokkal page by its number: 2034, 7792, 346...
Attend
The backbone of Lokkal is the event calendar (event results page.) People regularly visit the event calendar, several times a week, if not daily.
*****
Mission
Planetary Consciousness
The photo of the Earth floating in space or the video Where the Hell is Matt (https://www.youtube.com/watch?v=Pwe-pA6TaZk) make us feel planetary. Lokkal goes further, providing us with an interactive experience of global unity.
Travel Without the Airplane
Lokkal provides the edifying affects of visiting another culture without the price tag or carbon footprint. It is like traveling without the airplane.
Ignorance keeps us apart. Knowledge draws us together.
Brain of the World
The internet is the brain of the world: until now a very chaotic brain. Lokkal organizes the internet on an intuitive basis, by location, by towns and cities; sharing knowledge, actualizing the potential of the worldwide web.
Better Communities
Lokkal facilitates inter-community communication and cross-pollination. You can see and learn from what other communities are doing.
Lokkal provides a local matrix around which community-based media and content crystalizes and flows around the neighborhood and around the world.
When you organize the internet:
around a search algorithm, you get Google;
around friends and family, you get Facebook;
around cities and neighborhoods, you get better cities and neighborhoods, you get Lokkal.
100% of profits are returned to the community.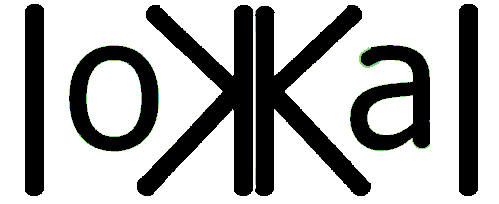 GooFaceTrip.com - Lokkal - Internet Local
Lokkal combina aspectos de Google, Facebook, Trip Advisor y más. Es una red en línea de búsqueda (que enfatiza las páginas y no los perfiles personales) geográficamente específica, con un calendario de eventos integral para cada pueblo y ciudad.
Lokkal es como:
Google, porque se pueden realizar búsquedas;
Facebook, porque permite hacer páginas y conectarse;
Trip Advisor, porque es un directorio geográfico específico (local).
Lokkal es diferente de:
Google, ya que funciona para búsquedas locales, encuentre lo que busca;
Facebook, ya que se pueden hacer búsquedas, los fans reciben sus actualizaciones de forma gratuita y no necesita una red, porque toda su ciudad es tu red;
Trip Advisor, porque hace su página / anuncio y existen 1000s categorías más (clases, salud, motocicletas ...)
Vaya a Lokkal. Regístrese en su pueblo o ciudad. Haga una página. Elija etiquetas para esa página. Entonces, cuando alguien (registrado o no) busca en su pueblo o ciudad cualquiera de las etiquetas que ha elegido, la página aparece en los resultados de búsqueda.
Cuando a un usuario registrado le gusta su página, a continuación, recibe sus mensajes, sin tener que pagar para promocionarlos, justo como Facebook solía ser.
Lokkal es la red social, cultural de negocios para todo local. Se trata de una guía interactiva de la comunidad, un canal local de Internet, representando digitalmente la vida de la comunidad.
Lokkal democratiza los medios de comunicación, poniendo el poder de la comunicación digital al alcance de los miembros de la comunidad.
Hay televisión local.
Hay una radio local.
Hay periódicos locales.
Ahora hay Internet local.

****
Encuentre, Conéctese, Publique, Asiste
Encuentre
Búsqueda Local
En Lokkal se puede buscar. Haga clic en los iconos en el encabezado para ir a nuestros menús temáticos de búsqueda. Haga clic en el icono de "alimentos", luego en "Restaurantes" y obtendrá una lista de enlaces a todos los restaurantes que tienen páginas de Lokkal en ese lugar. Encuentre más términos de búsqueda bajo el icono "todo" en el encabezado. (O utilice la barra de búsqueda.) No es necesario registrarse para buscar.
Las búsquedas locales en Google no funcionan. Al realizar la búsqueda "restaurantes de San Miguel de Allende" desea restaurantes en San Miguel de Allende, no agregadores como Trip Advisor y Fodor, no los artículos del NY Times. Si quisiera Trip Advisor, iría directamente a Tripadvisor.
Al realizar la búsqueda "restaurantes de San Miguel de Allende" en la primera página de Google (1-10), sólo 1 de cada 10 de los resultados de la búsqueda es, en realidad, un restaurante. Lo mismo ocurre con la segunda página de Google (11-20), y la mayoría de las personas ni siquiera saben que hay una segunda página de Google, mucho menos se toman el tiempo para visitarla.
Visite cualquier sitio en Lokkal, haga clic en restaurantes y eso es lo que obtiene, restaurantes. O refine su búsqueda: busque restaurantes, china, a domiclio. Cuando se rompe un violín en Kiev ¿se busca en Google "luthier Kiev"? No. ¿Puede buscar en Google "malteadas Park Slop"? No otra vez. En Lokkal va al sitio de la ciudad, hace clic en malteadas y encontrará todas las páginas que han elegido ese término como etiqueta.
Un algoritmo de búsqueda no puede funcionar tan bien como el crowdsourcing comunitario.
Gracias técnicos de Google, pero vamos a presentar nuestra propia comunidad al mundo.
En Facebook no se puede buscar. Hay que saber cómo se escribe el nombre de la empresa que se busca (y tal vez estar en la misma ciudad que la misma) con el fin de encontrarla. En Lokkal puede buscar y encontrar todos los restaurantes o galerías de arte o zapaterías o tiendas de chocolate ... que aparecen en cualquier pueblo o ciudad Lokkal (sin unirse o registrarse). Lokkal es el centro comercial digital. Encontrará cosas que no sabía que estaban allí ... o aquí.
Trip Advisor es muy restringido en sus categorías, no enumera masajes, dentistas, bienestar animal o miles de otras categorías.
Buscar es una tecnología antigua. Buscar es trabajar. La gente quiere encontrar, no buscar.
Conéctese
Le gusta- mantenga el contacto
En Lokkal cuando le gusta una página, recibe sus noticias, al igual que Facebook solía ser, pero ya no. Lo que es importante para usted llega directamente a su página de actividades (newsfeed) : los especiales del día, quién está tocando ... cada actualización de cada página que le ha gustado. En Lokkal no debe darle "me gusta" a una página a menos que desee recibir información publicada por el propietario de esa página.
Los "me gusta" no tienen sentido en Facebook; no son más que una palmada en la espalda. Hubo un momento en que, si le gustaba una página de Facebook, recibía todos los mensajes publicados en esa página, pero ya no. Ahora el propietario de esa página debe pagar para llegar a las personas a las que les ha gustado su página (a menos que hayan estado en contacto reciente.)
Un artículo publicado en Forbes, "las páginas de Facebook son una mala inversión para las pequeñas empresas" (2013) afirma que "nos sorprendimos al ver que no todos los usuarios a los que les gustaba nuestra página estaban recibiendo nuestras actualizaciones .. sólo el 1% y el 5% de las personas que les gustaba nuestra página veían nuestros mensajes". Hoy ese número es 0%.(Http://www.forbes.com/sites/elandekel/2013/01/22/facebook-pages-are-a-bad-investment-for-small-businesses/#dc609ef42594)
Ahora en Facebook se puede "seguir" una página para recibir sus mensajes.
Facebook es exclusiva. Lokkal es inclusiva. En Lokkal puede unirse y hacer una red, pero no tiene que unirse o hacer una red. Cada vez más FB quiere que pague por las cosas que eran gratis: al igual que la comunicación con la gente a la que le ha gustado su página. Las redes sociales son súper importantes para las empresas de hoy. El costo de las redes sociales en Facebook es prohibitivo. Lokkal es gratis, abundante.
Cuando usted quiere que sus amigos y familiares se enteren, utilice Facebook.
Cuando quiere que todos sepan, utilice Lokkal.
Publique
Cree páginas - sea encontrado
Hacer una página en Lokkal es muy simple, sólo debe copiar y pegar, y hay opciones de diseño, además, es gratis. La actualización de su página Lokkal toma sólo unos segundos, y todos a los que les ha gustado su página reciben sus actualizaciones. Elija las etiquetas (palabras clave) que desee y su página aparecerá en los resultados cuando alguien busque esas etiquetas.
Lokkal va más allá de los sitios web ya que son como discos de vinilo: dan un mejor sonido, pero en la mayoría de los casos son imposibles de usar. Es necesario un webmaster para actualizarlos. En Lokkal la creación y actualización de páginas es tan sencilla como copiar / pegar. Con cinco muros, (Facebook tiene sólo uno) sus opciones de diseño son muchas.
Los sitios web son como una pieza de museo, detrás de un vidrio, estática. Nunca cambian, así que ¿por qué alguien lo visitaría dos veces?. En Lokkal se puede tener una presencia dinámica en la web que la gente puede encontrar.
Todas las páginas Lokkal en una ciudad tienen el mismo continente, país y código de ciudad. Los negocios en una ciudad van a referir a los clientes a su página Lokkal por su número: 2034, 7792, 346 ...
Asista
La columna vertebral de Lokkal es el calendario de eventos (página de resultados de eventos.) La gente lo visita regularmente varias veces a la semana, si no es que todos los días.
*****
Misión
Conciencia Planetaria
La foto de la Tierra flotando en el espacio o el video ¿Dónde diablos está Matt (https://www.youtube.com/watch?v=Pwe-pA6TaZk) nos hacen sentir planetarios. Lokkal va más allá, nos proporciona una experiencia interactiva de unidad global.
Viaje Sin Volar En Avión
Lokkal proporciona las edificantes ventajas de visitar otra cultura sin etiquetas de precio o huella de carbono. Es como viajar sin avión.
La ignorancia nos separa. El conocimiento nos une.
Cerebro del Mundo
El Internet es el cerebro del mundo: hasta ahora un cerebro muy caótico. Lokkal organiza la internet de forma intuitiva, por ubicación, por pueblos y ciudades; intercambiando conocimientos, actualizando el potencial de la web en todo el mundo.
Mejores Comunidades
Lokkal facilita la comunicación entre las comunidades y la polinización cruzada. Se puede ver y aprender de lo que otras comunidades están haciendo.
Lokkal proporciona una matriz local en torno a la cual los medios de comunicación y contenidos basados en la comunidad se cristalizan y fluyen por el vecindario y en todo el mundo.
Cuando organizas internet:
en torno a un algoritmo de búsqueda, se obtiene Google;
alrededor de amigos y familiares, se obtiene Facebook;
alrededor de las ciudades y barrios, se obtienen mejores ciudades y barrios, se obtiene Lokkal.
100% de las ganancias se devuelven a la comunidad.